Grain Silo
Good performance & long service life & good air-tightness: spiral seaming edge five times the parent metal thickness, which greatly strengthens the silos's body resistance to load capacity;its stability and strength service life are better than that of other steel silos.
Introduction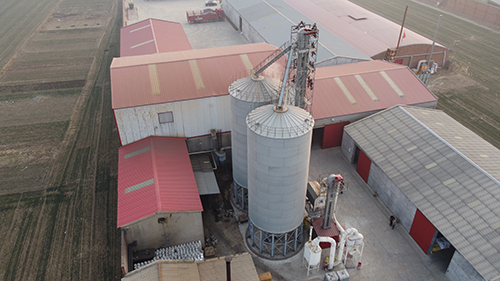 Application of Grain Silo:

Our grain silo is made of hot galvanized steel, which makes it durable and weather resistant. It is specially used for bulk grain storage, such as wheat, maize, paddy,soybean, sunflower seeds, sorghum, barley,peanut and so on. The silo product has a designed lifetime of 30-50 years.
Double side galvanized grain storage silo are widely used in following processing plant:
1.Poultry feed mill plant
2.Port grain storage facilities
3.Beer processing plant
4.Biscuit making plant
5.Oil processing plant
6.Flour mill
7.Alcohol processing plant and etc.

Grain Silo Relative Equipment System:

1. Pre-cleaning system.
2. Drying system.
3. Level monitor, temperature temperature measuring system, ventilation system.
4. Silo body including silo roof, silo body, silo bottom and other auxiliary.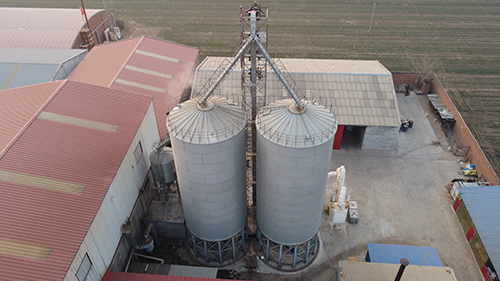 Advantages of Bidragon Grain Silo:

1.Good quality: grain silo material is double side galvanized steel, and all steel silo parts are manufactured in a factory, so the quality can be totally controlled.
2.Good air-tightness: there is no need to worry about leaking of the storage material cylinders diameter from 2.7 meters to 25 meters and the height up to 35 meters.
3.All relative equipment: Temperature measuring system , DCS controller, level indicator, loading and discharging system
4.Excellent stability thanks to Lipp System.
5.long-life time: Designed lifespan 25 years.
6.Silo diameter: from 3m to 25m.
Grain Silo Working Video:


Technical Parameter