Great People for your company
Feb 28, 2022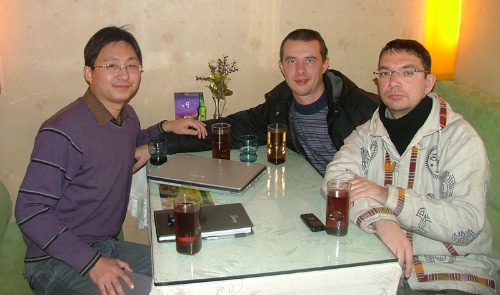 Bidragon has nearly 30 industry engineers, covers the coal-fired boiler/gas/electric heating boiler/coal-water slurry boiler the whole product system; Through the global certification engineers, can provide customers a better, more professional technical support; Distributed around the globe (Asia, Europe, Africa, Asia) engineers be able to respond more quickly to client, and provide more comprehensive technical service; Certification of organize regular training institutions and other boiler manufacturers, Bidragon team engineer to continuously improve the overall quality and skills.

Technology:
the best software version:
Through the first time for customers to use the latest products, improve customer production efficiency;
Services:
pre-sale:
Cooperate with sales to provide you with the most complete solution, you can through our employees understand the products you need;
You can also through regular email to get the latest software products;
Through on-site technical communication to answer your questions;
After sale:
ISO9001:2000 certification, the services of our technical team to be more perfect, you can look forward to get predictable consistency service experience. Our professional engineers know how to help you find the answer, whether technology or use problems.
Standardized problem-solving process, the problem of guarantee you one hundred percent satisfied with the answer.
Through rapid technical support calls and emails (info@bidragon.com) for technology and product use problem solutions, so as to improve your work efficiency.
Bidragon through online services, we can provide you with record, track and report your technical problems at any time
As a project, we can directly participate in customer design work, directly at the scene to provide technical support, to better provide customers with comprehensive services;