We have a lot of customers
Feb 28, 2022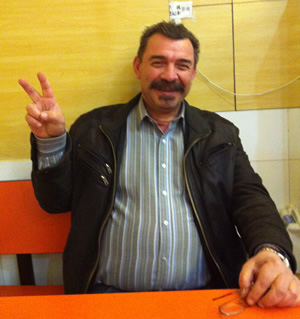 Recently, bidragon usher in a batch of another batch of intention client, customers from all over the world visit the salesman of led down to the company.
Accompanied by company leaders and technical staff, visited the company more than the advanced production line and production equipment, such as the cost of hundreds of millions of PAMA Italy boring and milling machining center, imported CNC processing center and advanced assembly line. Under the guidance of technical personnel, introduce customers to the main characteristics of each type of products and spare parts of special processing technology, and put forward questions to customers patiently answer.
Greek customers-ApotolisBidragon to clients directly shows the various types of products, production processes, new products research and development and manufacturing, homemade parts of the production process, etc., all hot work scene and tidy manufacturing and inspection process to the customers left a deep impression. On the points show, lofty and forceful equipment, fine product appearance won the customers praise.

Facing increasingly competitive construction machinery market, bidragon always adhere to the "sustainable and healthy development" strategy, implementation of "refinement" marketing, and constantly improve the market competitiveness of world products, efforts for clients to create more economic, efficient and reliable engineering machinery products. (this article from Bidragon)