Where can you buy ice cream sticks?
Feb 28, 2022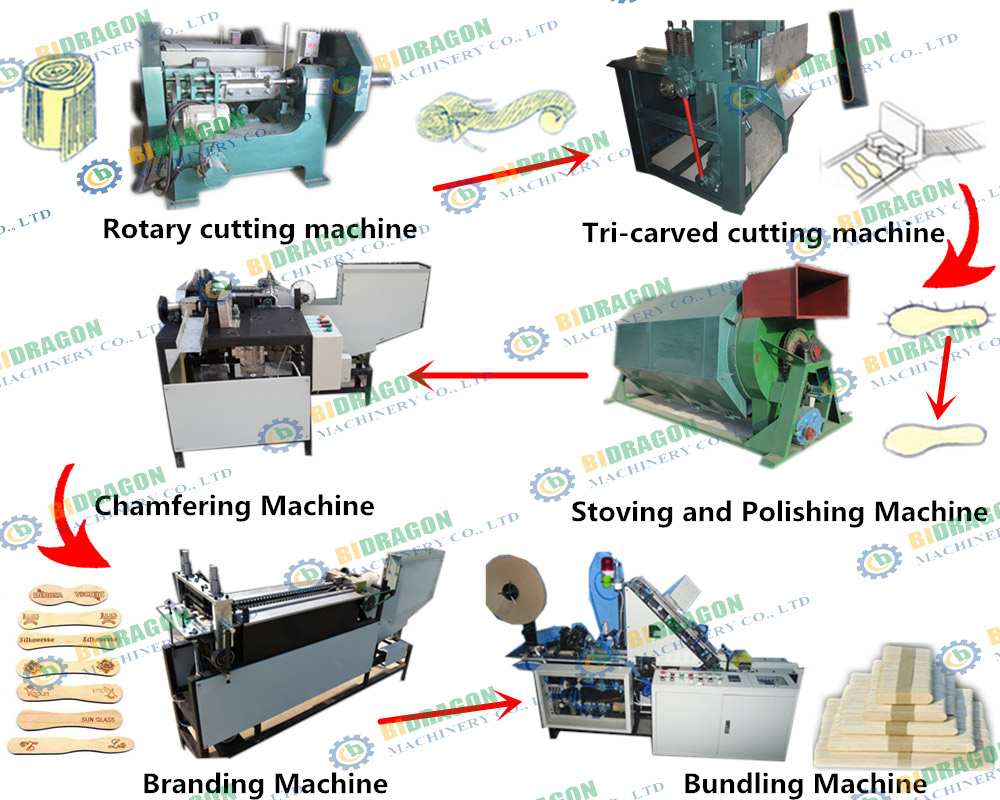 you can get ice cream sticks (I'm assuming the sticks you find with fudgesicles, popsicles, and ice cream bars) in the dollar store, as well as art stores. I think they might even sell them in the art department in Walmart.
Of course if you have a larger demand, we can provide a full set of ice cream stick production line.Bidragon is specialized in producing and exporting the ice cream stick production line and the tongue depressor production line which is consist of rotary cutting machine, tri-carved cutting machine, which is also called the punching machine, stoving and polishing machine, tongue depressor branding machine, tongue depressor selecting machine, tongue depressor bundling machine and etc. Nowadays, our customers are mainly distributed in Spain, Egypt, Brazil, Iran, USA etc.