Onion Peeling Machine
Machine type: BOP-1, BOP-2, BOP-3
Capacity: 500-700kg/h
Introduction
Application:

This onion peeling machine is available to all kinds of onions, no need to grade onions, no requirement to onion's original place, applicable to both dried and fresh onions.
Main Features:
1. The machine is automatic with feeding and cutting. It can adjust the depth of the cutter according to the different size of the onion automatically.
2. This machine is not only peeling but also cutting the roots and head of the onion to make sure smooth skin of the onion.
3. The finished onion after cutting is smooth and beautiful.
4. The size of the cutting onion is small.
5. Easy to operate, and high output.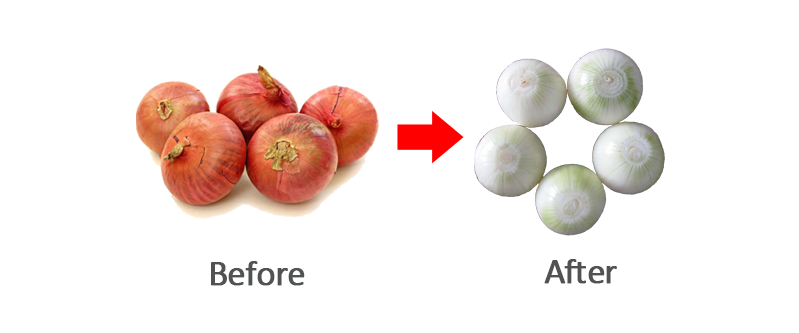 Technical Parameter
Specification:
Machine type: BOP-1, BOP-2, BOP-3
Capacity: 500-700kg/h, 1000-1500kg/h, 2000-2500kg/h
Power: 1.5KW, 1.5KW, 2.2KW
Onion Peeling Machine Working Video: